Free the Funds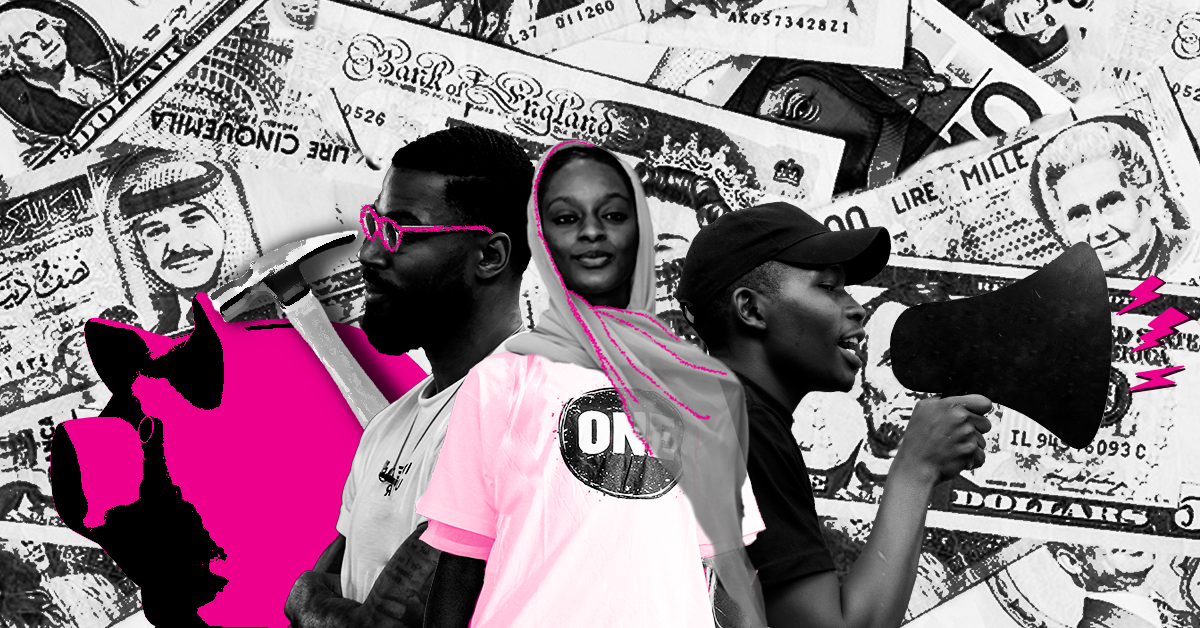 We are a group of young activists from Africa. Throughout the pandemic we saw and experienced the devastating impact of the economic crisis in our countries and communities.
We're tired of waiting for governments and financial leaders to act. They have the tools to free up the funds that will help people access food, education, healthcare and jobs. But they are not using them.
Are you tired of waiting too? Then join us and add your name to our letter!
---
To governments and financial leaders,
The pandemic hit hard. It came at a time when the world was already facing so many economic, social and environmental challenges. A lot of people lost their jobs, many of which haven't returned. Small businesses owned by women and young people have been hurt the most. Border closures impacted trade. Medicines, food and basic goods are in short supply.
All of this deepened the economic crisis. The price of goods and services skyrocketed. Malnutrition and crime are still on the rise. Women and girls are even more exposed to violence, including domestic abuse, child marriage, and lack access to education.
Does any of this sound familiar? For far too many, it's an everyday reality. And whilst each country has its own unique experience, we are all connected by a core truth. That we need this economic crisis to end.
If it doesn't, then Africa and all of us will continue to experience massive challenges. We don't want our countries, our communities to face famine, increased insecurity and crime, as well as people being forced to leave their homes. We don't want to live in a brutish and chaotic society.
The time for action was yesterday. Through all of this, people across Africa have come together and fought for a better future. As Champions for ONE, we have stood together to fight for more and decent jobs, access to education and recovery from the pandemic.
We've joined musicians, comedians, businesses, campaigners, politicians, citizens and more to share our message over the last three years. We remain committed and will continue to fight until things change for the better. We need ambitious ideas that match the scale of the crisis we are facing. We need actions that will move us to a new place:
Let's support affected populations by creating jobs, so people can provide for their families. Let's remove the blockages stopping progress. Let's reduce debts that have a high economic burden on citizens. Let's fix the economy and encourage growth.
We need governments and financial leaders to use every tool they have to free the funds that will help people and countries impacted the most. These funds are available, so we can't afford to wait any longer.
ONE Champions
Add your name